The Foresight Sports GCQuad is a portable golf launch monitor that is high-speed camera and infrared based. The Quadrascopic technology takes detailed pictures of the ball and club still while still allowing the the unit to be placed almost two feet across from the ball on the ground. This advanced camera technology allows the Foresight GCQuad to be a simple setup in most environments from outdoor driving ranges to smaller indoor simulator rooms.
Whether you are an amateur just getting started or a golf professional looking to give advanced instruction, the Foresight GCQuad can accommodate. Take a look at the detailed information we have provided below and if you are interested in purchasing a Foresight Sports Product such as the GCQuad Golf Launch Monitor we can help, CONTACT US today.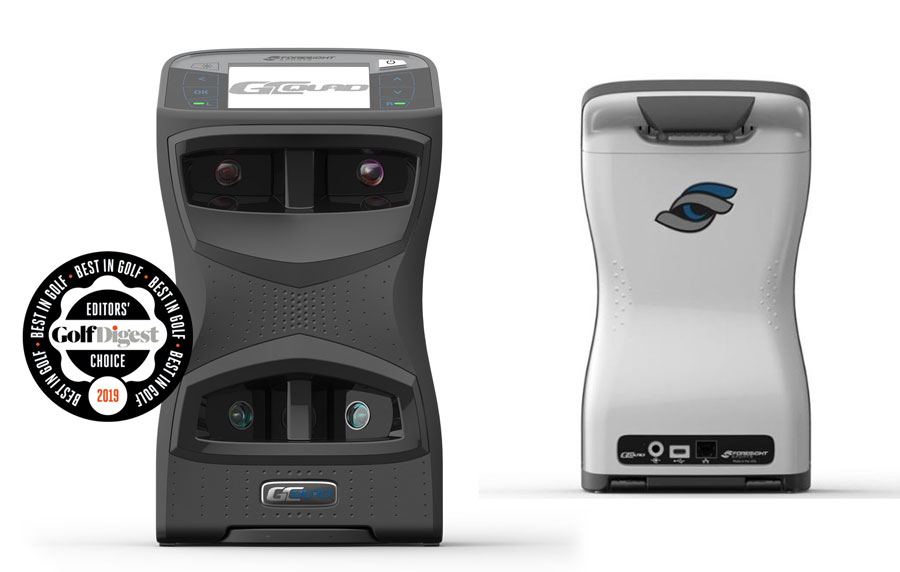 WHAT DATA THE GCQUAD MEASURES:
Ball speed
Horizontal & vertical launch angles
Spin
Side spin
Carry distance
* Club head speed
* Smash factor
* Angle of attack
* Club path
* Loft at impact
* Lie & face angle at impact
* Impact location on the club face
*Available with club add-on (additional purchase necessary)
EACH GCQUAD COMES WITH:
2-year warranty
Power adapter & cable
USB-C cable
Alignment stick
Club marker dispenser
Common GCQuad Questions & Answers
Q: How much does GCQuad cost?
A: The GCQuad has a base MSRP of $11,000. There are many upgrades available as well as certified pre-owned units that start at $9,900. We suggest inquiring for a custom quote based on your needs because there are special promotions that run periodically.
Q: How do you use a GC Quad?
A: The GCQuad is very easy to use. You simple can set the unit on the ground and turn it on. It will align and calibrate itself for initial use. You can start using it immediately just by setting the ball in the reading area and data is presented on the built-in screen so you do not even need a device to start.
Q: What does GCQuad Measure?
A: GCQuad measures Ball Speed, Launch Angle, Azimuth, Total Spin, Spin-Tilt Axis, Club Speed, Impact Point, Angle of Attack, Club Path, Face Angle, Lie Angle, Impact Loft, and Closure Rate. Some data points require additional packages such as club data.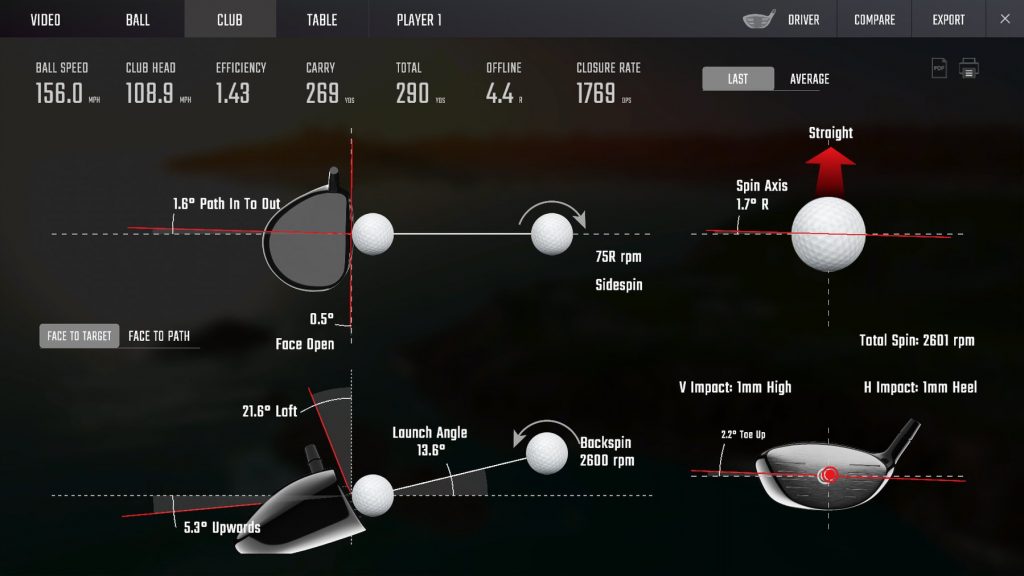 The Foresight Sports GCQuad is designed to deliver years of trusted, reliable performance. From range practice to full immersion simulation, whether for education or entertainment, the Foresight Sports GCQuad will truly change your game.
To properly use the GCQuad, place the device upright on a level surface approximately 22" away from the hitting area. If a hitting mat is used, make sure the device is raised to the same level as the hitting surface. For extra stability on uneven surfaces, the kickstand can be deployed at the bottom of the unit.
Foresight Sports GCQuad Golf Simulator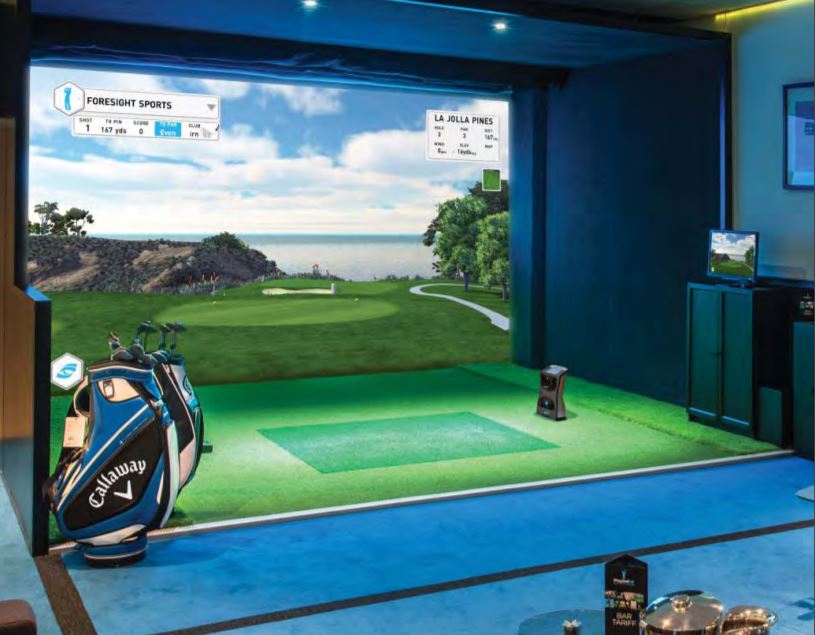 Looking for an easy golf simulator solution that also allows you to take you golf launch monitor outside on the range for outdoor practice? The Foresight Sports GC Quad can dual as not only a full blown golf simulator launch monitor but as a portable solution that allows you to work on your game outdoors including fitting, distances, putting, short game, and more.
Better, Faster, Easier Than Ever
• Unmatched ball and club performance data in a single
compact unit
• Compact, ergonomic, and easy-to-carry
• Even greater indoor / outdoor readiness in a ruggedized,
weather-resistant form factor
• An integrated solid-state NIR LED lighting array eliminates
the need for flash replacement

You-Asked-For-It Upgrades
• Easily and accurately set the target line with the included
target alignment stick
• A larger outdoor-viewable display
• An expanded ball capture area – up to 6 times larger than the GC2
• Greater device connectivity – including WiFi and Ethernet
• A built-in barometric altitude sensor for the most precise
down-range values possible
• A swappable, long-life Lithium-Ion battery for simple, easy
power management
How Does the Foresight GCQuad Measure?
The Foresight Sports GCQuad Launch Monitor uses a combination of infrared object tracking and high-speed, high-resolution camera-based technology to precisely measure every aspect of club head and ball launch performance. By capturing thousands of images per second, building a virtual 3D model, and then analyzing a multitude of data components, our technology is able to create the most accurate and complete picture of your ball and club head performance – and deliver the results in nearly real-time.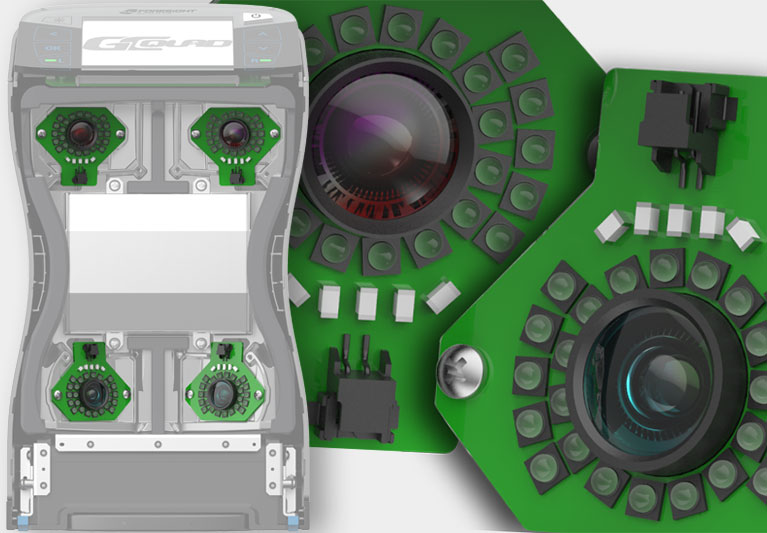 Unlike radar-based technologies that analyze ball and club head performance results from behind the club head and then largely calculate performance based on the geometric center of the club head, the Foresight GC Quad uses exact photometric measurements taken with a clear, direct view of the impact window. This allows the GCQuad to measure the ball and club data vs calculate giving precise results. Ball launch data is measured by capturing images of the ball to model it in real time, and comparing it to the next captured image to determine exactly what the ball is doing post-impact.
Foresight FSX Performance Software
Experience the most realistic, educational and intuitive golf simulation you've ever seen with our industry-leading fitting and gaming software. Analyze shot data, improve your skills, or play the world's best and most exclusive courses in beautiful 4K resolution. Compete with friends in the same room or anywhere in the world via Foresight Sports' online network. Regardless of what you want to do, you'll enjoy the most complete, true-to-life game experience possible.

FSX SOFTWARE OVERVIEW

4K RESOLUTION
Seeing is believing. With a pixel resolution four times sharper than HD, you'll be equipped with
the most accurate technology available for true-to-life golf simulation.

ONLINE PLAY
Play a virtual foursome with golfers from anywhere around the world. With our online game
play, the only thing better than enjoying your favorite courses virtually is the satisfaction of
real-life results.

BUILD YOUR SKILLS
Powered by true ball flight data, FSX software delivers a playing experience so realistic it actually
improves your game, meaning your virtual game play experience will translate to better results
on the real course as well.

'MY PERFORMANCE' COMPATIBLE.
As with every FSX software application, you can save your completed fitting data to your cloudbased profile for review and analysis later on, allowing you to continually measure your skillbuilding and growth.
Foresight Sports GCQuad FSX Fit
Powered by the Foresight Sports GCQuad Camera System, Foresight Sports' FSX Fit Module lets you analyze
shot shape, compare club performance and perform comprehensive gap testing and analysis,
while our Driving Range Mode, included in every package, provides perfect visualization of
performance every time.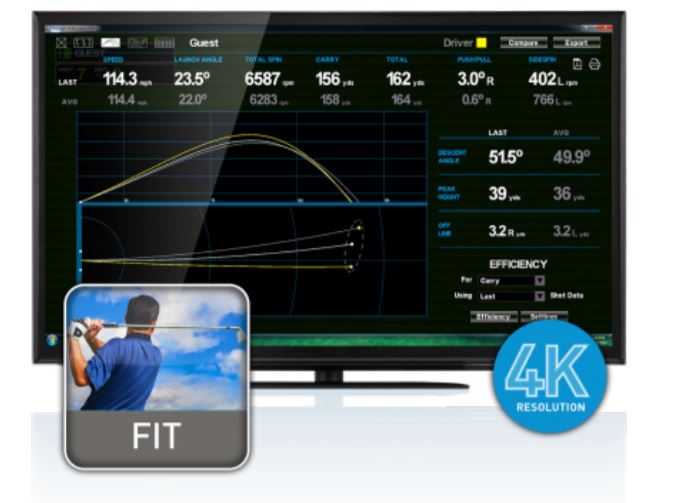 Club fitting made easy.
FSX Fit makes club fitting easy and intuitive by providing a comprehensive virtual depiction of
launch condition, shot shape and down range values – all in real time. Compare club performance
via custom color tracing, review disperse and gap analysis, and when you're done, simply save
and export your customers data for a club fitting experience unlike any before
Complete ball and club head performance data.
FSX Fit delivers a full spectrum of ball launch data, including tabularized shot data, illustrated
shot shape, distance and dispersion. With HMT connected, fitters can also get a comprehensive
depiction of club data, including club head speed, horizontal club path, smash factor, dynamic loft
and lie – and even impact location.
Foresight Sports GCQuad FSX Compete
Test your skills with our game- building challenges and see how you rank against others.
Powered by the GC2 Smart Camera System, our FSX Compete Software delivers unmatched
entertainment and skill-building value for players of every age and playing ability.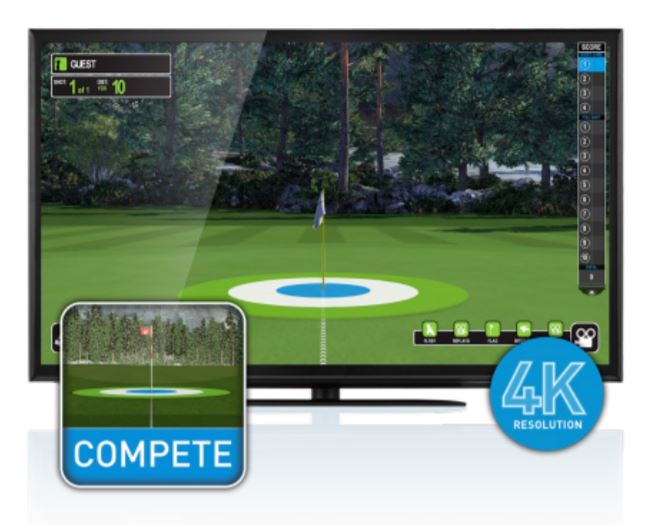 Skills Challenge.
Develop your skills against others in a series of increasingly difficult challenges that include
closest-to-the-pin and ball placement tests with our Skills Challenge feature. Final scores can be
stored in your 'My Performance' page and ranked against other players online.

Closest to the Pin.
Consistency is everything in our closest-to-the pin challenge, where you test your skills against
others on a selected par 3 or the Foresight Sports range. Final results can be stored in your 'My
Performance' page and ranked against other players online.

Long Drive.
Power and precision become the focus in our long drive challenge, where you test your skills
against others on a selected par 4, par 5, or the Foresight Sports range.
Foresight Sports GCQuad FSX Play
Play the ultimate true-to-life golf experience with our stunning 4K-ready software. Building on our
highly acclaimed PERFORMANCE SIMULATION software, our new FSX Play software now delivers
your favorite world-class golf courses in stunning, true-to-life 4K resolution. With an updated game
interface and nearly endless game configuration options, FSX Play makes your virtual golf game the
ultimate simulation experience.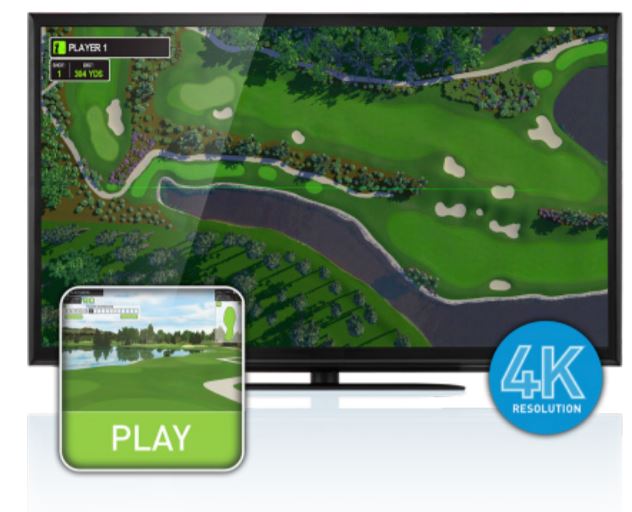 Stunning reproductions of the world's best courses.
Enjoy the world's most challenging and beautiful courses, all faithfully reproduced to deliver the most
true-to-life golf simulation experience available today.

Endless Setting Customization.
From player options to course selection to weather conditions, FSX Play gives you nearly endless
options. Play up to four players in a variety of game options including stroke play, match play, skins,
scramble, stableford, and more.

GCQUAD SPECIFICATIONS:
Technology: Quadrascopic high-speed camera system
Dimensions: 7″(w) x 4″(d) x 12.5″(h)
Battery: Removable Lithium-Ion Rechargeable
Data Interface: USB Type C / WiFi / Ethernet
Compatibility: Android, iOS
We hope this was able to give you the information you need to better understand the Foresight Sports QCQuad Launch Monitor & Golf Simulator technology. We would be glad to provide you withe additional information and get you connected with a specialist so you can get a custom quote built for you. Just contact us at you convenience.