The Foresight GC2 Golf Launch Monitor is a high speed camera based system utilizing stereoscopic technology to track both ball and club. The portable golf launch monitor has become one of the industry standards for accuracy indoor using golf simulator software due to it's ability to take a snapshot of the ball and club quickly and precisely.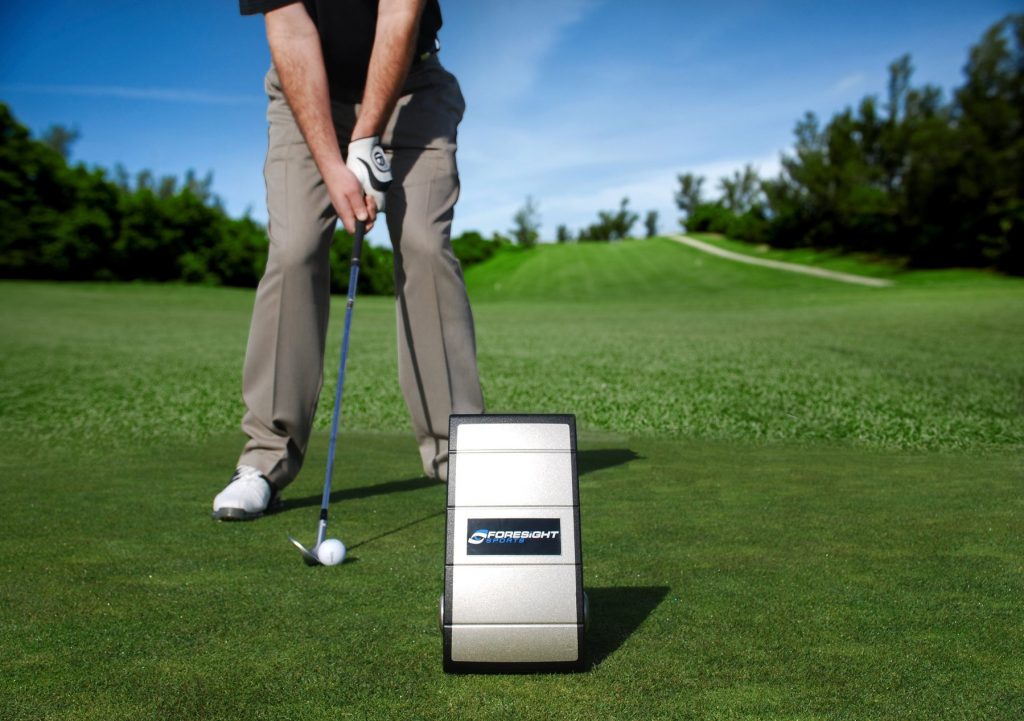 GC2 Specifications
All units include device, cord and charger, USB cable and spare flash.
Dimensions: 5.5"(w) x 10"(l) x 3"(h)
Stereoscopic high-speed camera system
Weight: 3.8lbs / 1.7kg
Data Interface: Bluetooth / USB
Battery: 6-8 hour NiMH Rechargeable
With the Foresight Sports GC2, you can practice or play golf in any environment with equally trusted results. Outdoors, the portable GC2's exclusive self-leveling technology provides accurate results on every surface and on every shot. Indoors, the GC2 produces the most accurate measurements of ball characteristics at launch – period. And at less than 10 inches long and under four pounds, the GC2 golf launch monitor moves from outdoor to indoor as easily as it fits in your golf bag.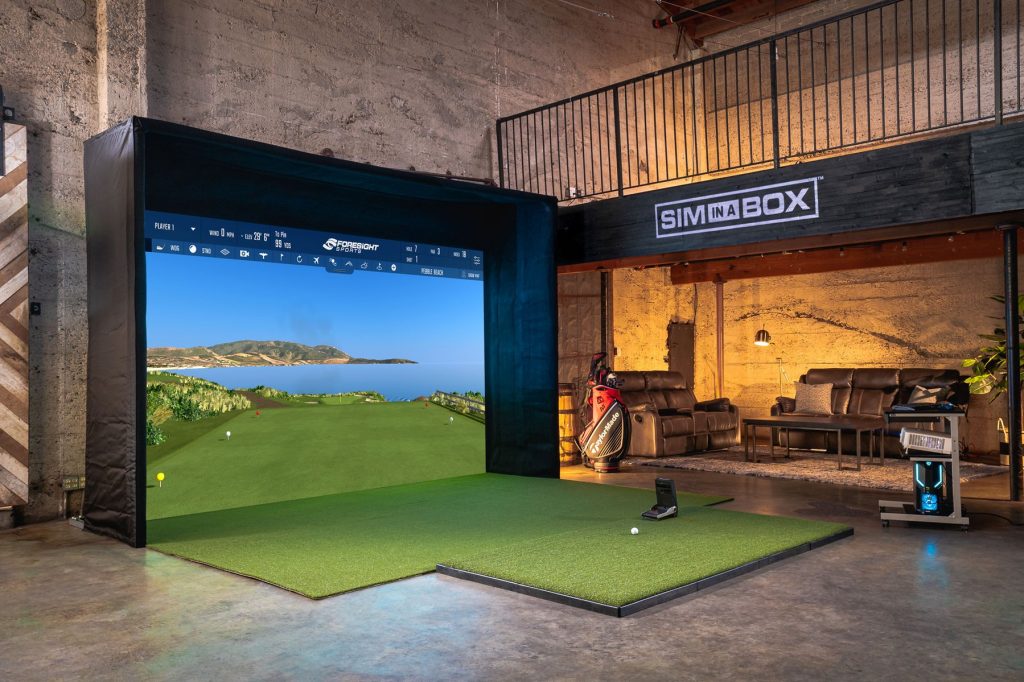 This original Game Changer and best-selling professional-grade launch monitor of all time, is the perfect choice for a day at the range or inside a GC2 golf simulator home or commercial studio.
Combining the legendary GC2 with our attachable Head Measurement Technology, this power duo gives you ball and club data with eye-opening accuracy and reliability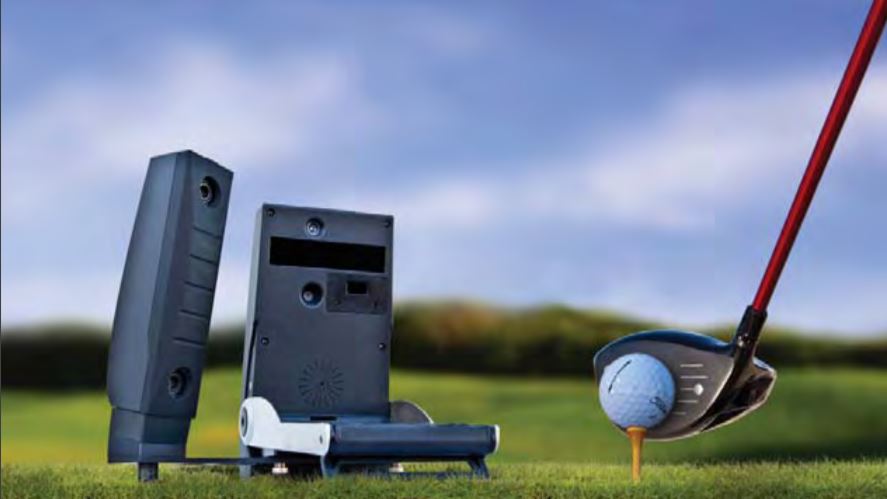 HMT (Head Measurement Technology) combines with the GC2 to precisely capture club head data with an ease and accuracy never before seen. With HMT, the most comprehensive analysis of a player's swing and club head performance is now at your fingertips. Instantly see critical data such as club head speed, horizontal club path, smash factor, dynamic loft and lie—even impact location—with the same unmatched accuracy you're used to in the GC2
GC2 +HMT 1-Dot Club Data
• Club Head Velocity
• Attack Angle
• Swing Path
• Smash Factor
GC2 +HMT 4-Dot Club Data
• Club Head Velocity
• Swing Path
• Attack Angle
• Club Face Angle
• Smash Factor
• Dynamic Loft at Impact
• Dynamic Lie at Impact
• Impact Position on Club Face
Technology:
Dimentions: 2.5"(w) x 2.5"(d) x 8"(h)
Stereoscopic high-speed digital camera system
Serial-connected to GC2 Smart Camera System
Weight: 2.0lbs / 0.91kg
Data Interface: Serial link to GC2; Bluetooth / USB via GC2
Foresight Sports GC Launch Monitors Comparison Chart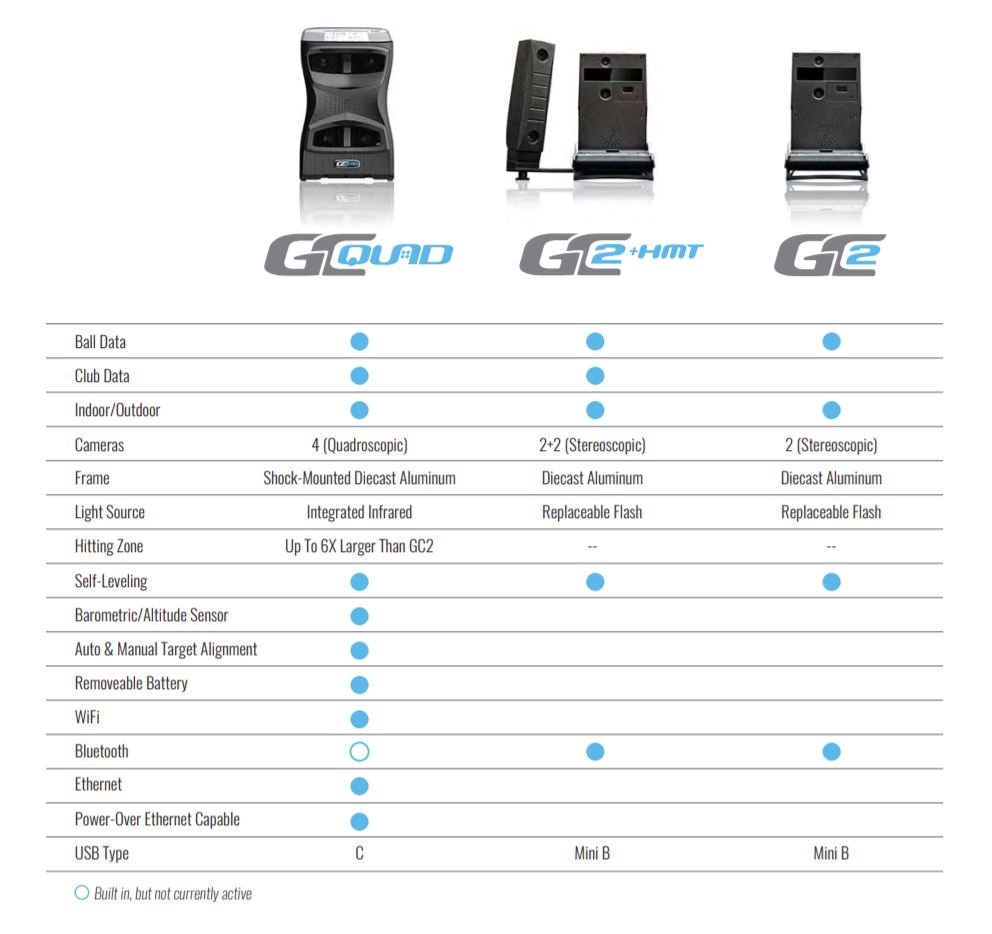 The GC2 measures player performance. Here's how.
High-resolution cameras capture up to 10,000 frames per second
Stereoscopic lens arrangement that emulates "human eye" spatial recognition
State-of-the-art image processing assures reliable ball find and lock
Internal accelerometer that instantly corrects for non-level surfaces
Quick, Easy Setup
With a patented on-screen golf ball identification system and self-leveling accelerometer, the GC2 redefines simplicity. No calibration. No marked balls. Out of the golf bag, the GC2 can be set up and ready to go in less than a minute.
Verifiable Accuracy
At the heart of the GC2 is a stereoscopic camera system that precisely captures and analyzes ball characteristics at the most critical point of measurement – club impact – to deliver the most accurate values of ball performance available today.
All-in-one Simplicity
As a launch monitor, the GC2's large, outdoor-readable LCD display and audio feature deliver ball performance data in real-time, eliminating the need for a separate laptop or monitor to view your data. Plug the GC2 into a computer running simulation software and turn virtually any space into a performance-driven golf simulator.
Indoor and Outdoor Flexibility
No other launch monitor solution available today delivers the indoor / outdoor capabilities of the GC2. And unlike other solutions, the GC2 never compromises on accuracy.